Teacher Appreciation Station will be open for the next two weeks by the office. Children can write a Thank you note to each teacher who has taught them and post them into the box provided. We will collect them all and deliver them on the last day of the half term.
You can also write them at home and post them into the box at school.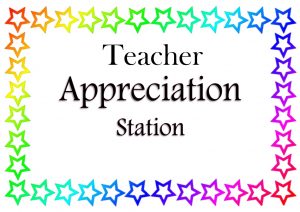 ( Parents are welcome to join too, you might need to help the younger children).
For more details, please see the PTA Newsletter.